The duels between the factions in GWENT have become a permanent fixture and cause bitter fighting in the community. The next chapter of the fight is about victory between the Monsters and the Northern Kingdoms. Which side will you be on? And can you lead your faction to victory?
GWENT - The Northern Kingdoms versus the Monsters
The event runs from March 13, 12:00 p.m. to March 22, also at 12:00 p.m.. As always, there are a number of rewards for taking part and depending on how many wins you get for your side. Here is the overview of the prizes: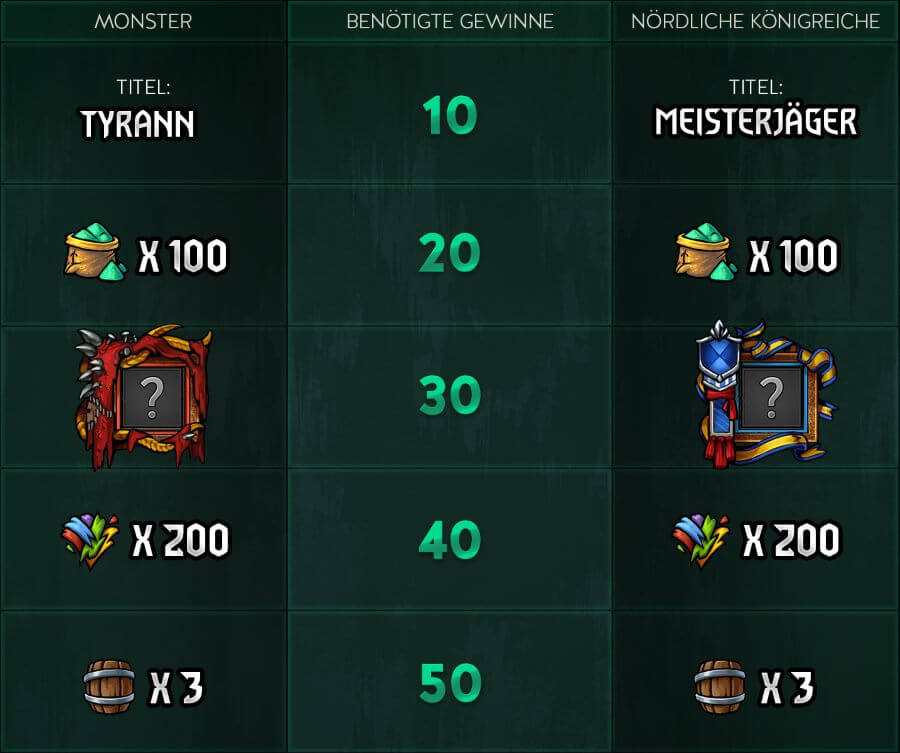 Conditions of participation:
HOW TO PARTICIPATE
Go to the faction challenge tile in the in-game news
Choose one of the two rival factions you want to support: Monsters or Northern Kingdoms.  
Play and win with your faction in free, ranked and pro-ladder games to unlock your rewards.
Games that take place before a particular faction joins do not count towards challenge progress.
---
Your progress is determined by victories against all factions: those who are part of the Faction Challenge (Monsters & Northern Kingdoms) and those who are not part of the challenge (Nilfgaard, Scoia'Tael & Skellige)
Games against friends and in the arena do not count towards your progress.
After reaching a milestone, you will immediately receive the corresponding reward.
You can see information about completed milestones in the ingame in the messages tab (social panel)