The content update V.5.0 released today for Fortnite brings 2 new weapons for Battle Royale and Save the World.
Since the update is relatively small, we are delivering the official patch notes directly.
Fortnite - Battle Royale
For the Battle Royale there is the submachine gun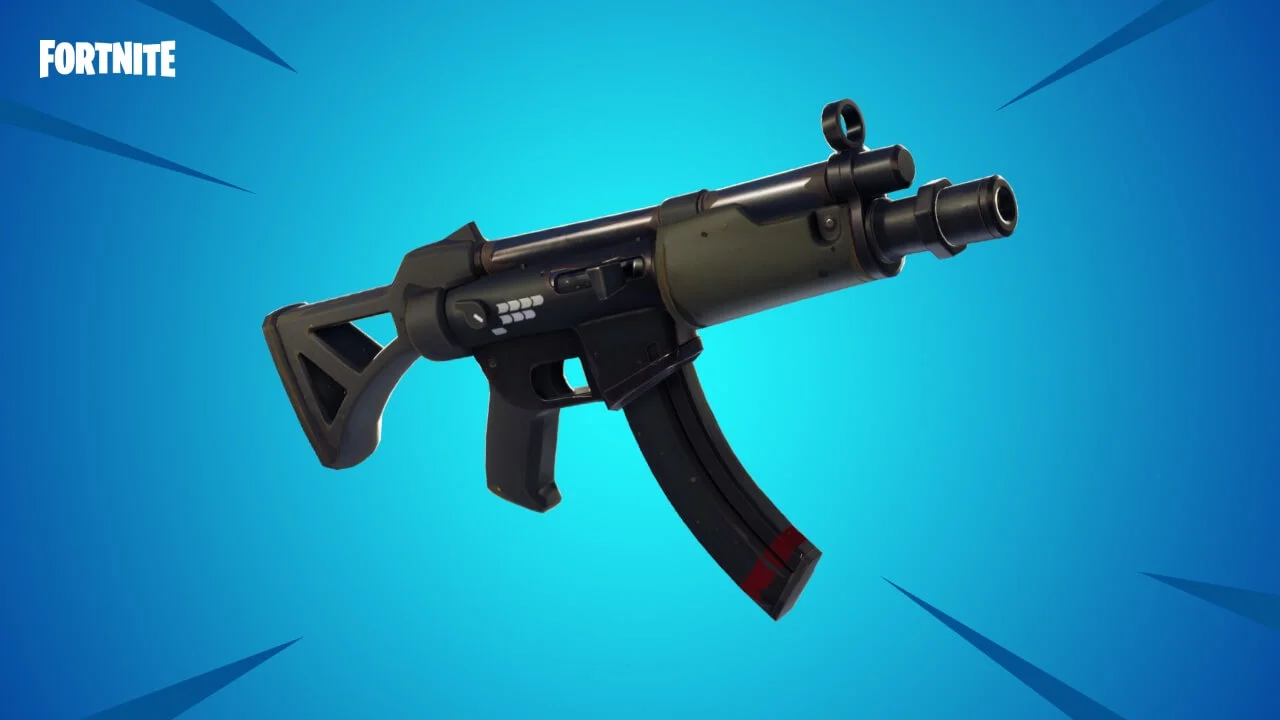 Opponents will think twice about messing with you. With the new submachine gun, you can now stay mobile in the fierce firefights at short range and still turn off the lights of opponents.
Weapons and objects
Submachine gun added.

There are common, unusual and rare variants.
Uses light ammunition.
Has 30 rounds in the magazine.
Can be found on the ground and in treasure chests.

The tactical submachine gun has been added to the vault.
The semi-automatic sniper rifle now deals 75/78 damage (was 63/66).
Fortnite - save the world
Ratterer assault rifle
If the pen is mightier than the sword, what about the Ratterer assault rifle? Eliminating casings is child's play with this weapon thanks to the extensive magazine!
Weapons and objects
The Ratterer Assault Rifle has been added to the weekly shop.

A medium range assault rifle that has a large magazine and spreads to the side. Due to its shooting properties, you can stay mobile and eliminate nearby groups of opponents.
Available Wednesday, July 18 at 2:00 p.m. EDT through Wednesday, July 25 at 2:00 a.m. EDT.
In addition, there is currently a discount campaign where you can get the save the world game for half the price. This promotion runs from July 17th to July 30th.